Dr Alison Chisholm
GCHU Research Associate
Email: [email protected]
---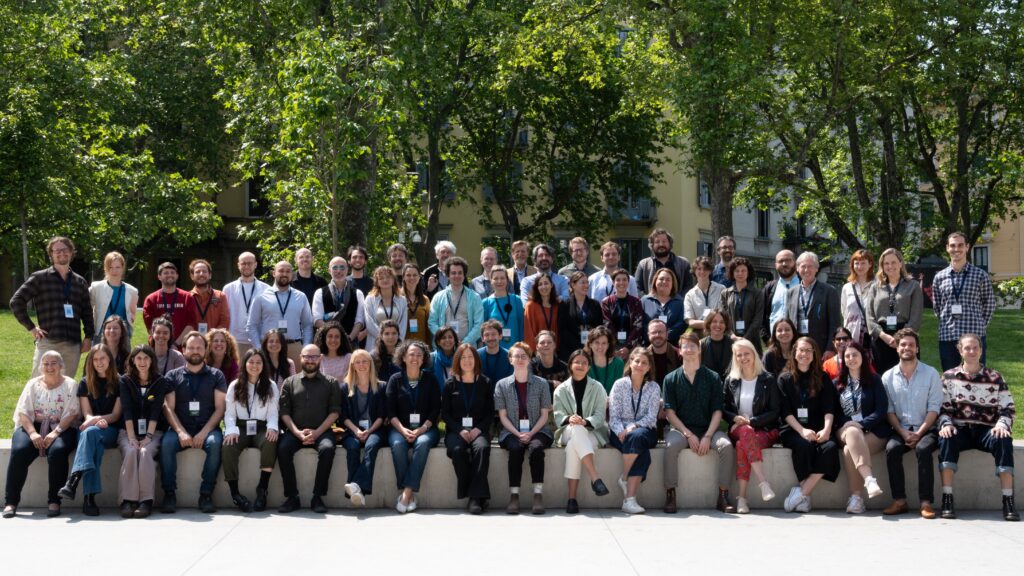 I recently joined a group of European researchers and practitioners, at the Spring School on Climate Citizens' Assemblies which took place in Milan, Italy from 27-28th April 2023. Organised by the Knowledge Network on Climate Assemblies (KNOCA) and the Federation for Innovation in Democracy – Europe (FIDE), it brought together practitioners, scholars and advocates of citizens' assemblies and citizens' juries from across Europe, both forms of deliberative democracy.
In the introductory session, Prof Graham Smith from Westminster University, chair and co-founder of KNOCA, reminded us of the difficult context in which we find ourselves reaching for approaches to improve climate governance. Trust in politics is low, and the climate crisis is not under control, the likelihood diminishing that we will keep temperature rises below 2 degrees C, much less the 1.5 degrees promised at Paris. Two options, broadly, present themselves: technocratic, top-down approaches, risking backlash and back-sliding; or to co-create a future with the public, to deal with the climate crisis in a more democratic way using participatory process such as climate citizens' assemblies.
In citizens' assemblies, a random representative group of citizens is given a clear task and mandate, balanced information and enough time – hundreds, or even thousands, of citizen hours – during which they deliberate to develop recommendations for policy that address the climate crisis. There have been around 100 assemblies across Europe, but how can we enable climate assemblies to become a more central part of politics?
A challenge encountered by proponents of climate assemblies, is the view: "We have lots of public participation already – why do we need more?" Yves Dejaeghere, Executive Director of FIDE, addressed this critique by juxtaposing a photo from a public meeting about mobility measures in Brussels attended by people (nearly all men) with placards stating, simply, "NO" to the proposals, one man with his fingers in his ears to block the noise of the raised voices, with a photo of diverse citizens deliberating at a citizens' assembly in Ireland. Not all approaches to participation are equal in quality of output.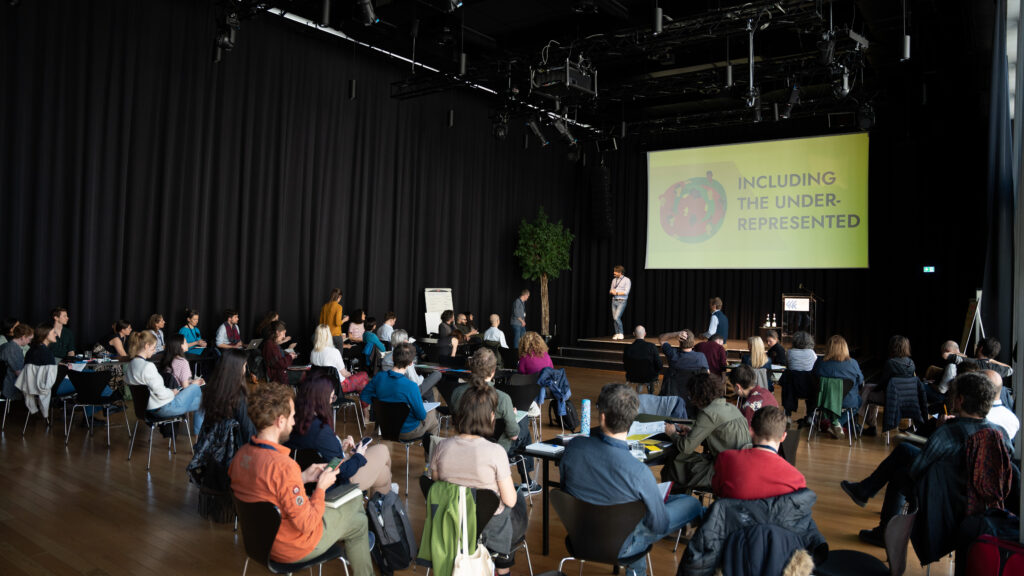 The second challenge identified by Yves is that participation in a citizens' assembly is closed to all but a relatively small proportion of the citizens, and the value of this 'participation-deliberation' trade-off may not be self-evident to all. It is, therefore, important to acknowledge and explain the rationale: sortition achieves diversity, and restricting the number of participants allows the in-depth, rigorous deliberation fostered by climate assemblies to improve climate governance in a way that other forms of participation cannot.
These were the first of many thought-provoking insights about climate assemblies shared over the two days – from sessions on the framing of the overarching question, recruitment, selecting and presenting evidence, landing assemblies with public bodies, and governance, to workshops on empowering participants for impact, engaging stakeholders, working with children and young people. I came away inspired by the wisdom and innovative practices shared, and feeling curious and galvanised to discover more about the potential for citizens' assemblies to help us navigate towards better climate governance in diverse contexts.
During the coming year, I'll be taking this learning into my work as a British Academy Innovation Fellow, where I will be working with the organisation Involve, to explore the potential to enhance the impact and legacy of citizens' assemblies and citizens' juries to tackle health inequalities and climate change in the future.
Photos courtesy of Marta Cervone