GCHU is pleased to share the report: 'Preventable deaths in Cambridge and Cambridgeshire' written by Jessica De La Haye and Georgia Richards.
Jessica De La Haye was a Research Analyst at the GCHU in September 2021 as part of the Micro-Internship programme run by the University of Oxford's Careers Service.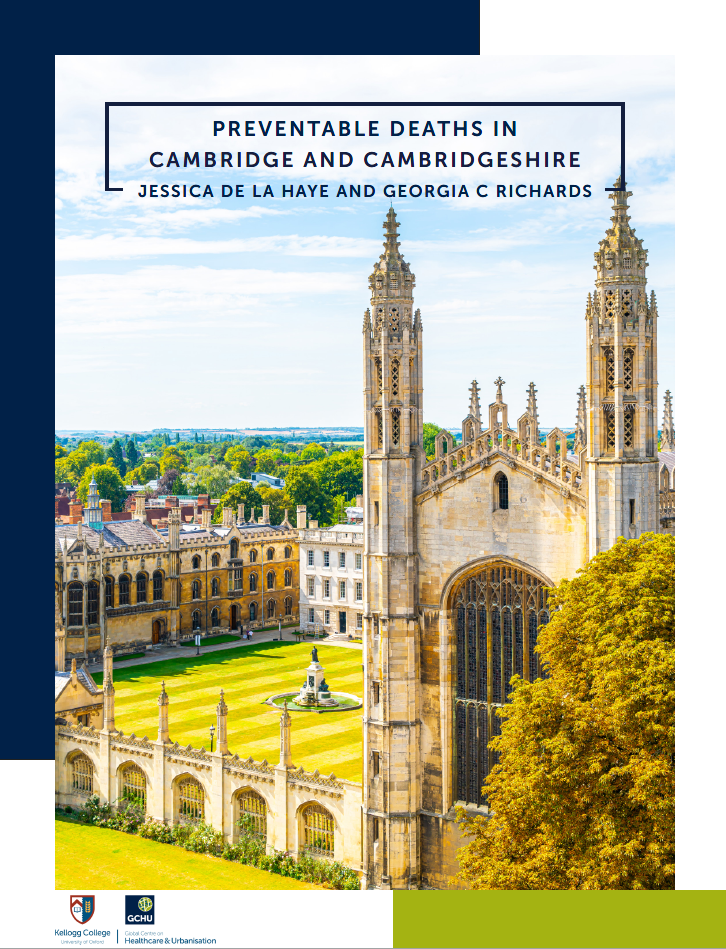 During the internship, I conducted a research project analysing the preventable death reports for Cambridge. This involves categorising the deaths, conducting a thematic analysis of the coroner's concerns and quantitively analysing the demographics and frequencies of the reports. I learnt so much about qualitative research methods and data management during my week. It was fascinating to see how we could take these data-rich reports, analyse them, and synthesise the findings in a way that could have real policy implications. Although I found at times it was challenging to present such rich data in a clear way, Georgia was always clear in her guidance and available to answer any questions we had. The internship was fast paced, engaging and incredibly informative

Jessica De La Haye, GCHU Micro-Internship Research Analyst
Read more about our award-winning internship opportunities on our recent blog.